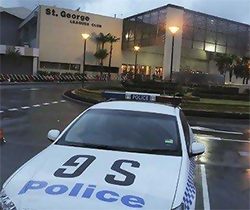 Craig has always had a strong affiliation with the St George area, spending many happy days at his grandmothers at Hurstville.
Craig played junior rugby union for the Blakehurst Club before being selected to represent the St George region at junior rugby union representative level.
Craig went on to be graded with the St George Dragons Rugby League club where he played for two years reaching first grade level.
Craig has represented residents of the St George area and criminal clients generally at the Kogarah Courthouse for the last 20 years dealing in predominantly drink driving, theft, sexual assault, AVO's, drug and assault matters.
Craig is one of the most experienced and well respected criminal lawyers practicing in the St George area.
Craig also has assisted a variety of individuals and small businesses based in the St George area with all manner of civil dispute issues including debt recovery, civil claim defences, will disputes and contractual disputes.