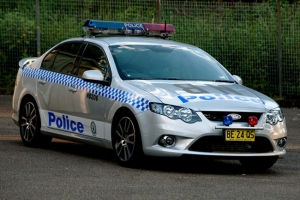 Recently I acted for a man who had been charged with assault occasioning actual bodily harm.
The Police had also taken out an Apprehended Domestic Violence Order on behalf of the victim, a lady that my client had been supposed to marry.
My client had no matters of violence at all on his criminal record, but had been in considerable trouble as a younger man for a range of driving offences.
He had been engaged to the young lady for a few years, and had thought that the relationship was going well. To his significant distress, she told him one night that she didn't want to marry him, and wasn't sure about the future of their relationship.
A couple of weeks later she moved out and told him that she didn't wish to see him anymore.
About a month after that, when it finally dawned on my client that there were no prospects of repairing the relationship, he asked her to give him back the expensive engagement ring he had given her.
On the day the offence occurred, my client had gone around to collect some personal items from where he had been living previously with his now ex-fiancée. While there asked for the ring to be returned. She flatly refused his request.
There was no joint property or accounts, no kids, and both of them had been working while they had known each other, and there was, apart from the ring, an understanding that they would both just walk away, from a financial as well, as emotional, point of view.
My client tried to reason with her that it was a matter of fairness that she return the ring he had bought her, as she had broken off the engagement. A heated argument broke out.
My client was very upset, lost his temper, and being a large and strong man, grabbed the lady and tried, briefly and unsuccessfully, to pull the ring from her finger by force.
It was never his intention to hurt her or scare her, he simply didn't think, reacted poorly, and certainly was the first to admit that it was inappropriate to exert himself physically in any way, irrespective of the conduct of the lady.
The young lady unfortunately sustained a very small bruise on her finger and upper arm.
After my client had left, with the ring she eventually gave him, she phoned the Police who took photos of the injuries and gave an inaccurate and very unfavorable statement, painting my client in the worst possible light.
My client obviously had two main problems, the charge, and the AVO.
His best mate lives next door to his now former partner, and the AVO Police had in place, and were asking the Court to make for 2 years, said he could not go within 200m of her home. He could not visit his mate there or pick him up for work.
Apart from that, the AVO was something our client was happy enough to agree to after we carefully checked a number of issues with him, as it would have no practical adverse impact on his life.
The charge, particularly in light of his bad record, was very serious, as the Courts and community are particularly concerned to send a strong message against any from of domestic violence.
The system is in place to deal with people like the fictional wife beating monster in the movie 'Once Were Warriors.' Violence by men against women cannot be tolerated, and the law and procedures around it are designed to facilitate appropriate treatment of the most serious of scenarios to the more trivial. This has to happen in a way that is supportive to complainants and women feeling trapped in bad domestic circumstances.
At times, the procedures and cautious measures Police and Courts etc are required to follow prior to a proper determination of where a matter falls on any scale of seriousness can place a great burden on men like my client, and there is a risk that the extent of their criminality can be overblown.
My client potentially faced imprisonment, and the devastation to a person that time in custody can result in.
Fortunately we were able to make representations to the Police. We negotiated with them to have the terms of the AVO varied, and the story that went with the charge less unfavourable. My client was given a good behavior bond, and small fine, once a Magistrate was informed properly about the actual degree of the assault, and the matter was given context.
Too often I see people plead guilty to a set of facts that is not correct that Police may have agreed to alter, or cop to an AVO that is going to be a practical nightmare going forward. Community service hours, future charges of breach of AVO, large fines, and other penalties are risked if a Magistrate is dealing with a matter not knowing the full or proper story because people have not sought advice or engaged legal counsel.
My client was relieved with the result, and said 'I'd prefer to spend some money than do gaol or community service, and I couldn't have put it quite like you did in Court mate.'